Multi function construction machinery 30m rotary dth drilling rig machine with low price

Product Description
DTH drilling can be performed in almost any rock drill-ability category. It is a common drilling equipment in the natural gas extraction, mineral extraction,drilling water wells, construction, creating oil wells. DTH drilling rigs can be equipped with diesel or electric motors according to different working conditions. During the rock drilling process, the impactor sneaks into the borehole, which can reduce the energy loss caused by the impact of the drill rod, thereby reducing the influence of the drilling depth on the borehole.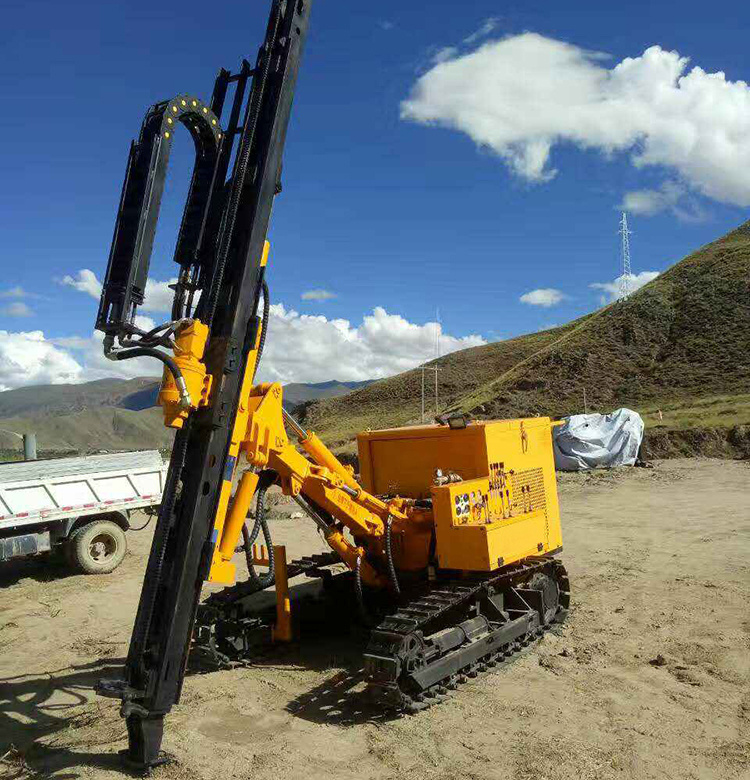 YGS150

YGS100A

YGS153

YGS180

YGS300

YGS350

Total Weight

5.95T

3.8T

6.3T

6.8T

8T

Walking speed

2.5km/h

2.5km/h

2.5km/h

2.2/3.8km/h

4km/h 2km/h

Diesel tank capacity

85L

70L

85L

85L

225L

Shipping size

6500*2110*2400

mm

4640*1980*2260

mm

6600*2110*2500

mm

6600*2220*2600

mm

7600*2350*2800

mm

Drilling hole diameter

90-146mm

83-130mm

90-146mm

90-152mm

90-165mm

Power configuration

YCD4R22T-80

YC2108 33kw/2400rpm

YCD4R22T-80 55kw

YC4DK80-T302

YC4DK100-T304 73.5kw/2200rpm

Highest horizontal hole height

3.2m

2.8m

3.6m

3.25m

3.5m
Feature:
1. Has free relaxed fluctuation system, hydraulic lifting device casing.
2. Large working range, strong terrain adaptability, and high efficiency.
3. The side swing mechanism is adopted to realize all-round drilling.
4. The frame part is made of high-strength steel, the overall structure is strong and durable.
5. The tubing drag chain can avoid the friction between the tubing and the guide rail, protect the tubing and increase the service life.
6. The power head part can adjust the rotation speed according to the softness of the rock layer, achieve a smooth high torque output.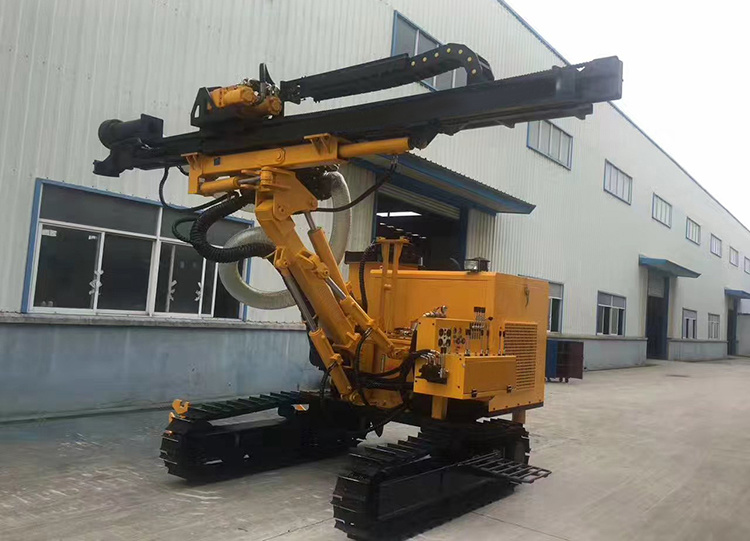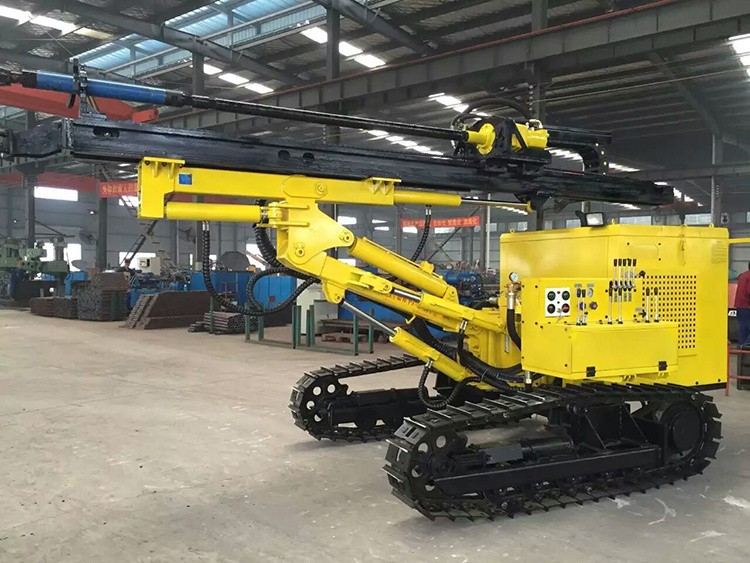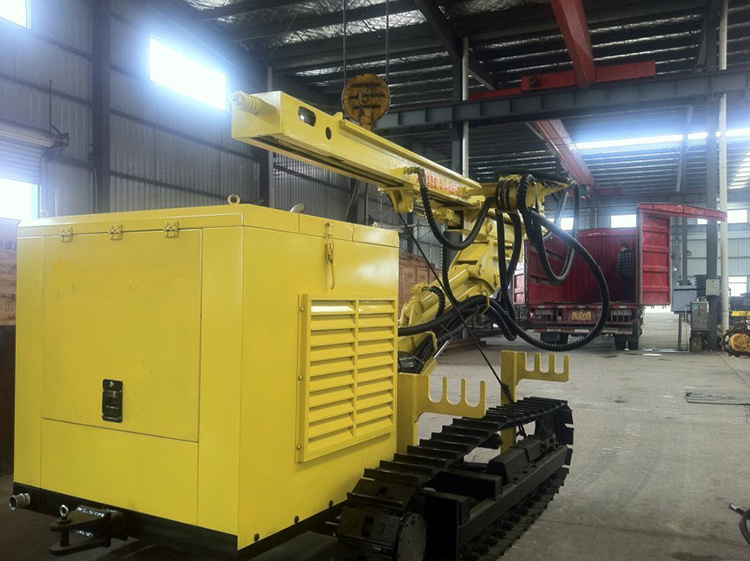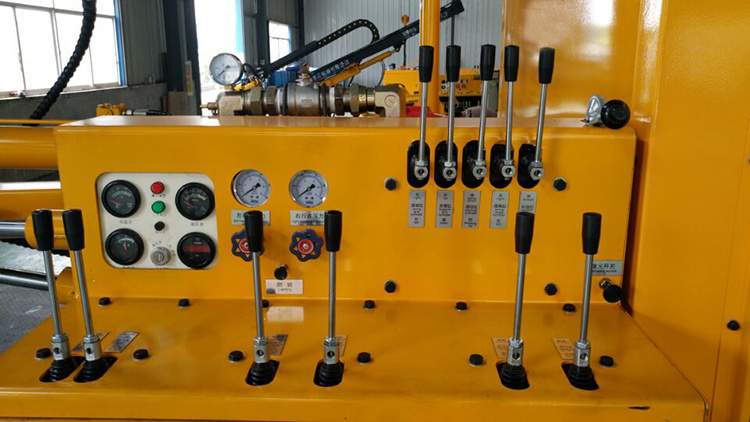 Accessory Parts:

Working Site: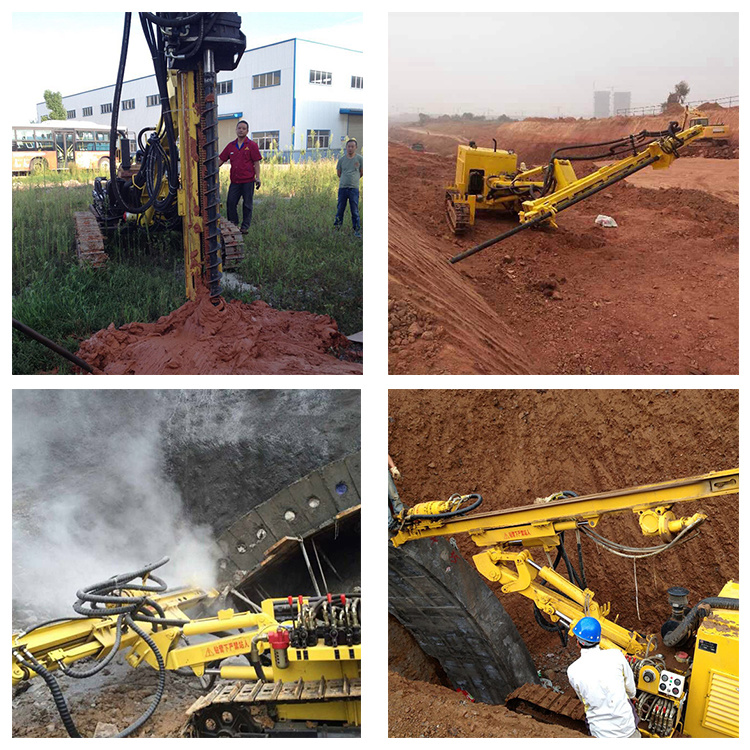 Company Information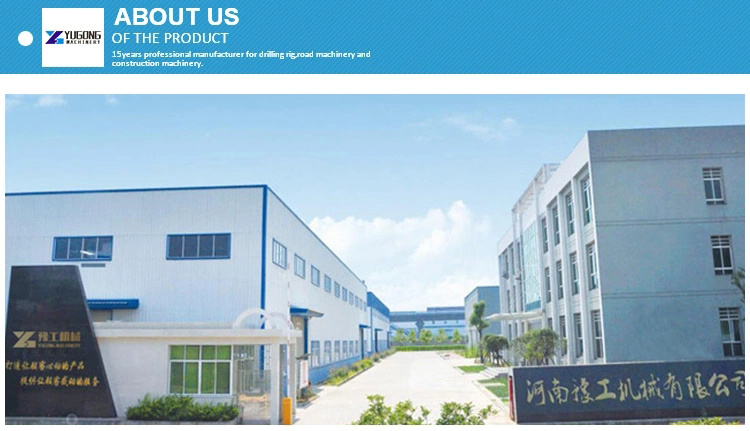 Henan Yugong Machinery Co., Ltd. is a large machinery manufacturing enterprise which focuses on research and development, production and sales of mining, tunnel construction, sandblasting equipment, road and bridge construction equipments and so on.
We believes that good quality can give us survival, thus we only provide you top products. All the products with high quality meet international standards and are highly estimated by all clients at home and abroad.
All the staff in our company are professionally trained, so we can recommend you the most appropriate equipment. Every machine will be strictly examined before delivery. Any question about the machine will be replied within 24 hours. Welcome you to be our new client!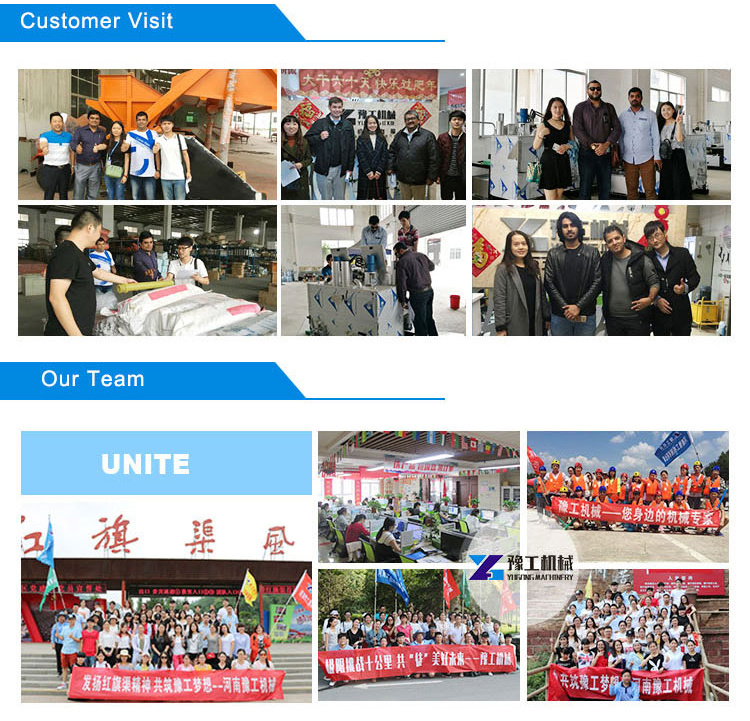 Advantages
1.We have more than15 years manufacture and export experience.
2.Exporting to all over the world,win high reputation among customers.
3.CE, ISO 9001 and Strict Production Guideline to guarantee the high quality of our products.
4.Near the Qingdao port convenient for exporting.
5.Customer service staff 24 hours online,offer free technical support.
6.Factory and Competitive Price we offer.
7.Strong Research & Development technical team.
8.Various machinery to meet all your needs at our factory.
9.Engineers are available to guide the installation and take care of other problems.
10.We offer OEM&ODM service to meet all your requirements.
Packaging & Shipping
1. Packaging:
1)Wrapped by protective film;
2)Packed by standard import & export wooden cases or carton boxes.
2. Shipping:
By logistics; by automobile; by train; by shipping; by air etc.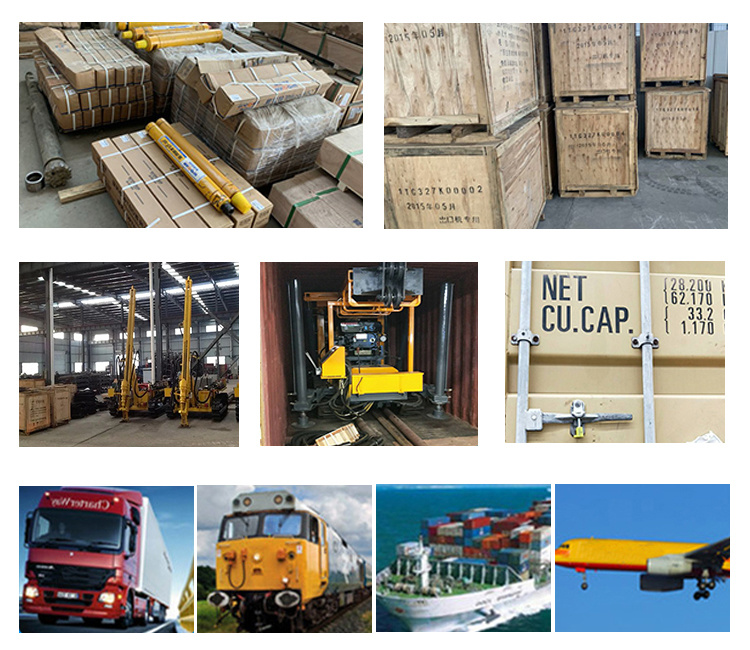 FAQ